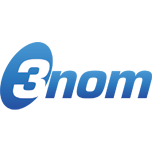 3nom
1086 Teaneck Rd
Suite 3C
Teaneck, NJ, 07666
646-461-1698
View Our Website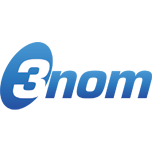 Get Connected
Connect with 3nom by filling out the form below.
People. Performance. Process.

We take pride in rejecting cookie-cutter solutions for the benefit of your business.
Our company was founded with the goal of providing technology services that enable our clients to win in today's competitive landscape. This means that we have to stay two steps ahead of the curve, making sure that our expertise directly translates into tangible value for your business.
Our IT business professionals engage with your team to understand and recommend IT solutions that will propel your business forward, ensuring higher productivity, lower costs, better stability, and ultimately, less time invested into managing your technology so you can concentrate on your business.
3nom specializes in a wide range of tailored IT services, including solutions for small and medium businesses and their owners in NY/NJ/CT & Florida. We are committed to providing every one of our clients with high-quality service and support. Our unique IT team is incredibly friendly and can help advise and guide you every step of the way in growing your business. We expertly combine our services to provide you with customized solutions that give you all that you need with nothing you don't want. Our innovative approach starts with a thorough investigation into what your company needs to succeed so that we can ensure a perfect fit between your business and our services.
As one of 3nom's clients, you will have more energy and time to focus on your business while our dedicated team of experts handles your IT support. Your employees will be happier and more productive, too. You can rest easy knowing that your network will always perform to your standards and that your company will be able to outperform its competitors with ease. Sleep soundly tonight knowing that your electronic assets are optimized, maintained, and protected. Ensuring your business's technology runs smoothly is our top priority.
Not sure where to begin, or want to make sure 3nom is right for your organization?
Sponsored Content