Atlantic Corporate Health, TURN-KEY COVID-19 Solutions and More
435 South Street
Suite 120
Morristown, NJ, 07960
973-971-7100
View Our Website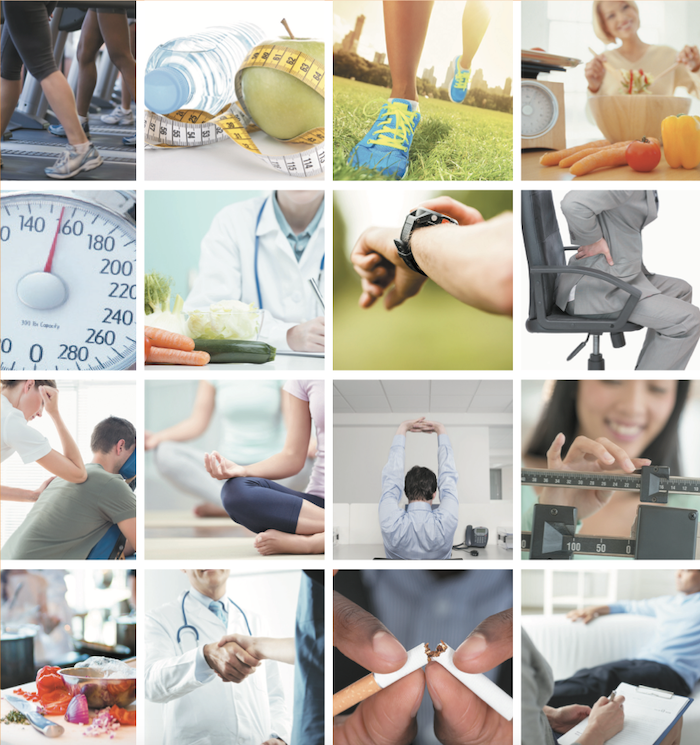 Get Connected
Connect with Atlantic Corporate Health, TURN-KEY COVID-19 Solutions and More by filling out the form below.
TURN-KEY COVID-19 Solutions and More
Atlantic Corporate Health

Contact Information: 973-971-7100
Email:  corporatehealth@atlantichealth.org
Atlantic Corporate Health, part of Atlantic Health System (AHS), tailors employee health programs for over 500,000 employees in roughly 1,000 companies, including pharmaceutical corporations, manufacturing companies, Fortune 500 businesses and municipal governments.
In these uncertain times, our goal is to customize cost-saving health care services through a variety of innovative solutions using evidenced-based medicine strategies. Throughout the COVID-19 pandemic and based on our over  30 years as an employee health provider, Atlantic Corporate Health, in conjunction with Atlantic Health System, has access to professionals in all areas of expertise to enable the return of your team members to work based on our own safety standards as well as guidelines established by the Centers for Disease Control and Prevention (CDC)  at the forefront.
Turn-key Solutions for Employers: COVID-19 – Clinical
Company Policy Review and Consultation:

Employer Policies to re-open the workplace in a safe and healthy manner
Employer Return to Work (RTW) policies written for those employees who have had a history of COVID-19

Employee Medical Clearance:

Virtual medical visits provided for RTW using Corporate Health or Atlantic Medical Group trained physician or medical professional

Temperature Screenings at the Worksite:

AHS screening protocol provided by AHS team members based on CDC guidelines
Clinical review of company policy and procedures prior to screening to ensure employer compliance with CDC

Employer-Based Onsite/Virtual Contracted Clinical Hours:

Customized medical, safety, preventive and wellness services
Staffed by physicians, nurses, allied health and/or administrative specialists

Potential Future Offering (dependent on availability):

Antibody testing
PCR – Nasal Swab testing
Vaccine administration
COVID Facilities review
Thermal scanners, in conjunction with staffing and policy
Apps – Employee monitoring smartphone applications
Mental health-related programming
Turn-key Solutions for Employers: COVID-19 – Virtual
Live Web-based Programming*:

Speakers Bureau – Choose from over 200, 45-minute health and wellness topics. Highlighted offering – Returning to Work Amidst COVID-19 & Coronavirus Disease 2019 (COVID-19), A Current Community Perspective

Pre-recorded Web-based Programming**:

RTW & Re-entry Webinar Series – These three pre-recorded webinars are 20 minutes each and support companies' return to work policies around temperature taking, masking – donning and doffing, CDC symptom checklist and basic sanitizing steps.
15-Minute Webinar Series – These virtual audiovisual podcast-like products have a high impact with a low time commitment, reaching your employees however they connect, and include a variety of series including: Brief Bites of Nutrition, Meditation in Minutes, The Health Hustle, Tune-in to Tune-up, and the home/work ergonomics offering Quick Connection: Bones and Muscles at Home.
Speakers Bureau – Choose from a library of select, 45-minute health and wellness topics.
Highlighted offering – Mental Health & Stress Management: Both include tools and practices to survive and thrive at work and at home.
Virtual Cooking Classes – Virtually Cooking spices up any wellness programming with easy, healthy recipes and savvy tips.

Email-based Programming:

Knowledge Empowers – A cost-effective, monthly, electronic and incentivized health literacy campaign that will keep your employees informed, aware and most importantly advocating for their own health. 
Corporate Health General Services Include:
Employer-Based Medical Services/Employer-Based Medical Suites

Clinical and Allied Health (Physicians, Nurses, Health Educators, Wellness Coordinators, Medical Admin. Services, etc.)

Flu Vaccination Clinics
Health Screenings

Blood Pressure
Body Composition (BMI)
Bone Density
Cholesterol/Glucose
Fitness Screening
Other Medical Screenings (Foot, Hearing, Respiratory Screening, Sun Damage, Vision Screening)
Specialized Worksite Wellness

A Year of Wellness
Fitness Solutions
Health Fairs and Tables
Healthy Lifestyle Coaching
Smoking Cessation
Stress Management
Weight Management

Speakers Bureau
International Travel Medicine
Occupational Health and Workers' Compensation Network and Sites
For More Information: 973-971-7100
Email: corporatehealth@atlantichealth.org
* Recordings of live sessions and/or extended viewing period are available for an additional nominal fee.
** These programs provided to client rep. for employee distribution via a web link and are available for 30 days.
About Atlantic Health System
Powered by a workforce of 18,000 team members and more than 4,800 affiliated physicians dedicated to building healthier communities, Atlantic Health System is at the forefront of medicine, serving more than half of the state of New Jersey including 11 counties and 4.9 million people. The system offers more than 400 sites of care, including seven award-winning hospitals: Morristown Medical Center, Overlook Medical Center, Newton Medical Center, Chilton Medical Center, Hackettstown Medical Center, Goryeb Children's Hospital and Atlantic Rehabilitation Institute. Atlantic Health System's Morristown Medical Center is named the number one hospital in New Jersey by U.S. News & World Report, Newsweek and Castle Connolly Medical, Ltd. For more information about Atlantic Health System's award-winning hospitals and services, visit atlantichealth.org.
Offering a full continuum of care, the system includes Atlantic Medical Group, one of the largest multispecialty practices in New Jersey with more than 1,100 physicians and providers, 13 urgent care centers, Atlantic Rehabilitation and Atlantic Visiting Nurse. Facilitating the connection between these services on both land and air is the transportation fleet of Atlantic Mobile Health.
Sponsored Content