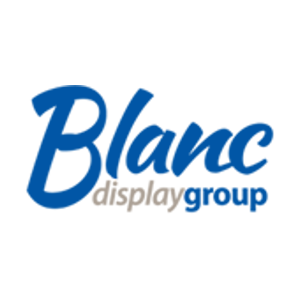 Blanc Display Group
88 KING ST.
DOVER, NJ, 07801
(973)537-0090
(973)537-0906
View Our Website
Get Connected
Connect with Blanc Display Group by filling out the form below.
Personal Protective Equipment (PPE) For All!
Blanc Display Group is your personal protective equipment (PPE) headquarters. Our manufacturing facilities in New York and New Jersey expanded our capabilities to include the production of PPEs during the COVID-19 crisis and the post-pandemic guidelines for reopening businesses and the economy. Our comfortable and adjustable FDA Approved Face Shields (under COVID-19 EUA) protect the wearer against droplets, saliva and splashes by acting as the first line of defense. Now available in assorted colors and customization options, these shields protect all professions. We also expanded our line of PPE to include a variety of sneeze guard shields and easy access sanitizing holder attachments. All items are reusable. Hand wash with cleanser and wipe down with soft cloth.
Ready-to-ship PPE items include:
Blanc Display Group is dedicated to making available personal protective equipment (PPE) to every industry — healthcare, education, personal service salons, food service/restaurant industry, etc. and every age group. Customization is available. Please call with any questions or for a quote. Our customer service team will gladly assist you.
*FDA Authorized Under COVID-19 EUA
Made in the USA
Sponsored Content