Eastern Janitorial Company
1915 U.S. 46 E
Parsippany, New Jersey, 07054
973-538-0050
973-538-0055
View Our Website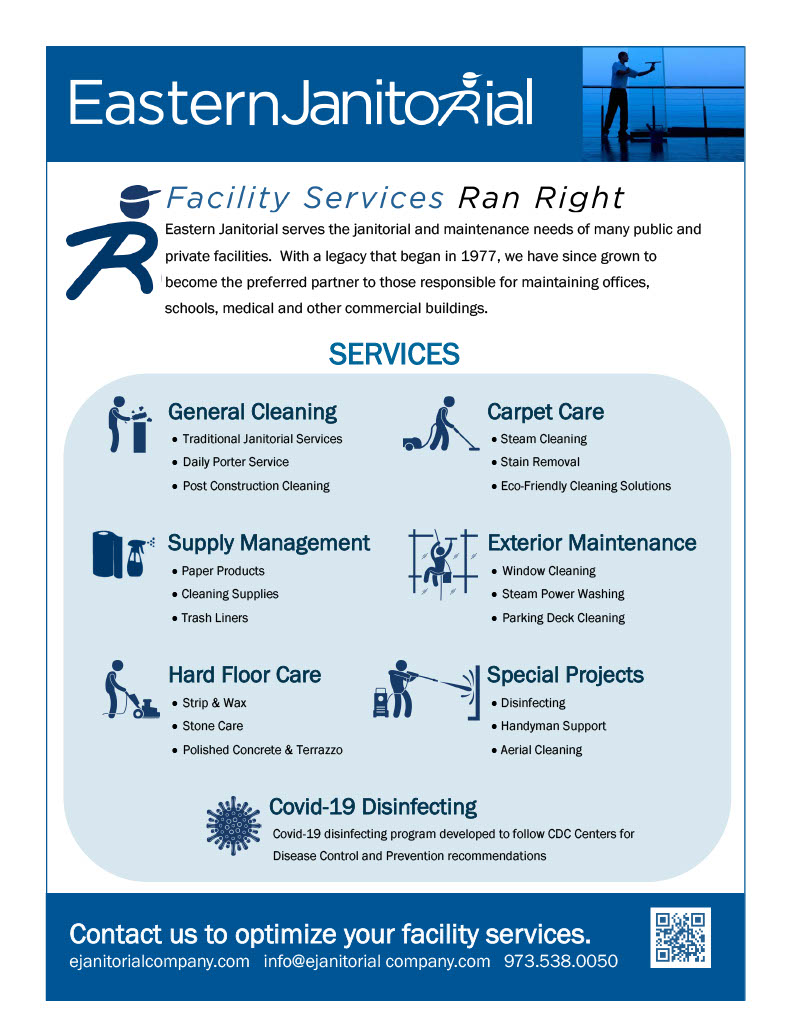 Get Connected
Connect with Eastern Janitorial Company by filling out the form below.
If you own or manage a commercial property in New Jersey and are in search of a reliable commercial cleaning service, look no further. From janitorial cleaning and maintenance for warehouses and large retail establishments to general office cleaning for attorneys and accountants, full scale construction cleanups to clean room maintenance for global telecom facilities, Eastern Janitorial possesses the experience and the means to get the job done.
Having been in business for nearly four decades, we know that it's not easy to find the right commercial cleaning company. Eastern Janitorial helps the decision process by being up front and responsive to all your needs, explaining the benefits you will receive while providing you with a courteous staff of trained and uniformed professionals.
Throughout the years, our clients have lauded us for always putting their needs first. Many are surprised that we are a medium-sized, family-operated business since our level of availability and accountability functions more like that of a larger corporation. So, if you've grown frustrated with your current NJ commercial cleaning service and are looking for more reliable alternative, call us today.
Sponsored Content