New Jersey Business Magazine
310 Passaic Ave.
Fairfield, NJ, 07004
973-882-5004
View Our Website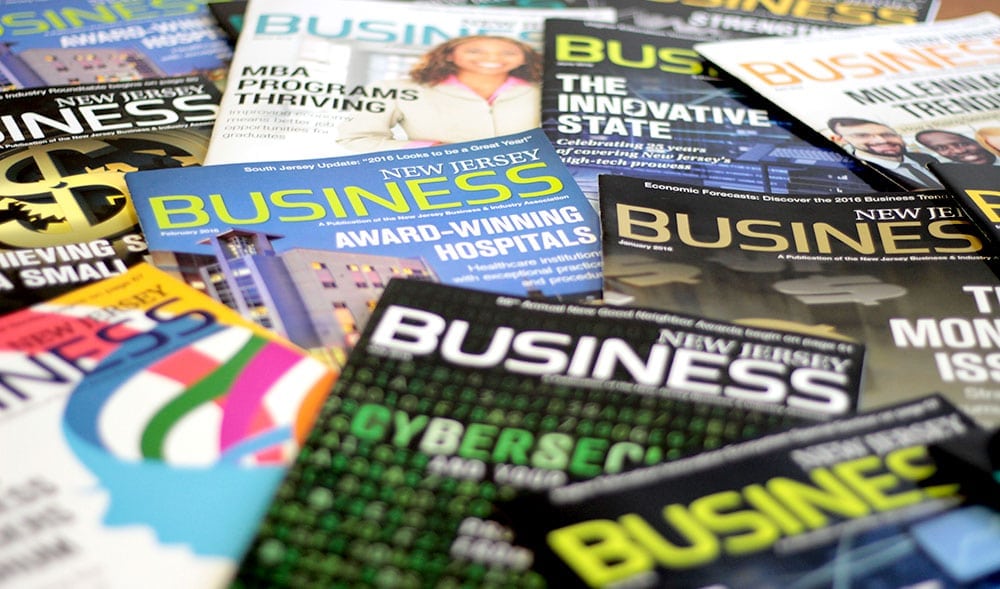 Get Connected
Connect with New Jersey Business Magazine by filling out the form below.
New Jersey Business magazine is the Garden State's largest and only all-paid circulation business magazine.  Published since 1954, total readership is 117,000 readers through all 21 counties.  Blanket coverage also extends to the Governor and his staff, the state senate and assembly, and to a majority of government officials on the county and municipal levels.
The quality of our readership is guaranteed through our parent company, the New Jersey Business & Industry Association.  For 110 years, NJBIA has been the voice of all businesses in New Jersey.
New Jersey Business has a wide range of print, digital and online advertising options including our award winning daily e-news service New Jersey Business Today (NJBT), reaching over 25,000 inboxes on 6-days per week.  If you are looking to target an audience, where 96% of the readers hold key management positions and control the destiny of their firms, this is the place to be.  To stay informed in these difficult times, subscribe to our magazine for in-depth coverage of everything happening, or sign-up for NJBT for daily updates.
For information, please visit njbmagazine.com.
Sponsored Content