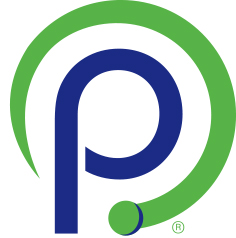 Primepoint HRMS & Payroll
2 Springside Road
Westampton, NJ, 08060
800-600-5257, option 2
View Our Website

Get Connected
Connect with Primepoint HRMS & Payroll by filling out the form below.
Payroll Processing & Taxes
Time & Attendance
HR Systems & Employment Screening
Featuring Exclusive Discounts for NJBIA Members Like You:
10% off Payroll Processing Fees
FREE Direct Deposit
FREE Base Payroll Processing Module
$50/month Credit Towards One Additional HR Module
Getting your payroll done should be an efficient and secure process.  And you should not need to get bogged down dealing with tax filings and payments.  Whether your business is big or small, outsourcing payroll processing to the right provider offers many benefits.
NJBIA now offers discounts to member companies on payroll processing and human resource management services through an exclusive partnership with a well known New Jersey brand, Primepoint HRMS & Payroll.
Even if you are currently outsourcing payroll to some other well known brand or handling it yourself "in-house" you can save time and money by switching to Primepoint.
Here's the thing: as with all of our affinity programs, NJBIA has spent a lot of time vetting Primepoint, as well as using the firm for our own payroll processing – we can confirm that the service is excellent and the pricing is below the competition – especially with the exclusive discounts NJBIA members receive.
The fact is, you'll never be treated like number, you'll enjoy that their hold time averages 7 seconds, they answer emails right away, and their US based service teams will get to know you and your business.
The truth is, no matter your situation with payroll processing, you should put Primepoint and their pricing to the test.  We did and it caused us to make the move… it turned out to be the smart move.
To speak with a payroll and HR expert and/or to receive pricing specific to your business CLICK HERE
Sponsored Content