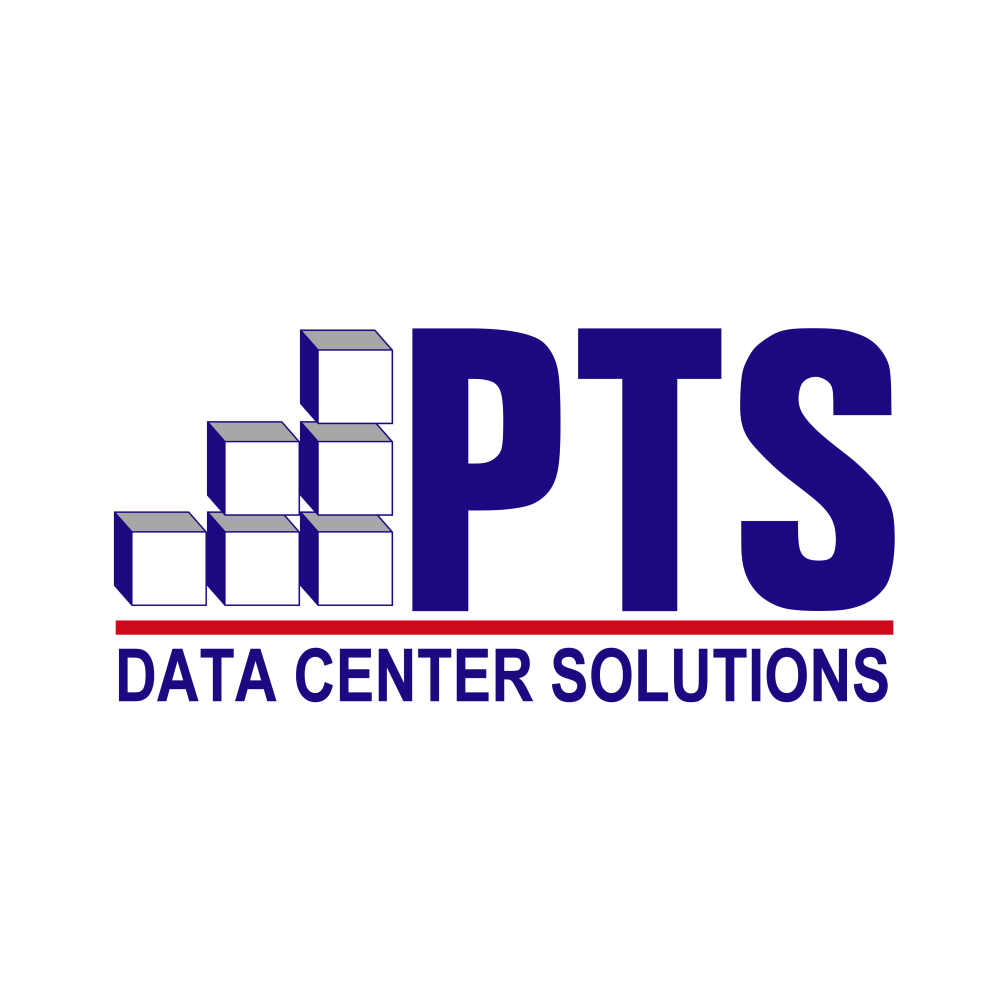 PTS Complete COVID-19 Protection Solutions
16 Thornton Road
Oakland, NJ, 07436
(201) 815-0366
View Our Website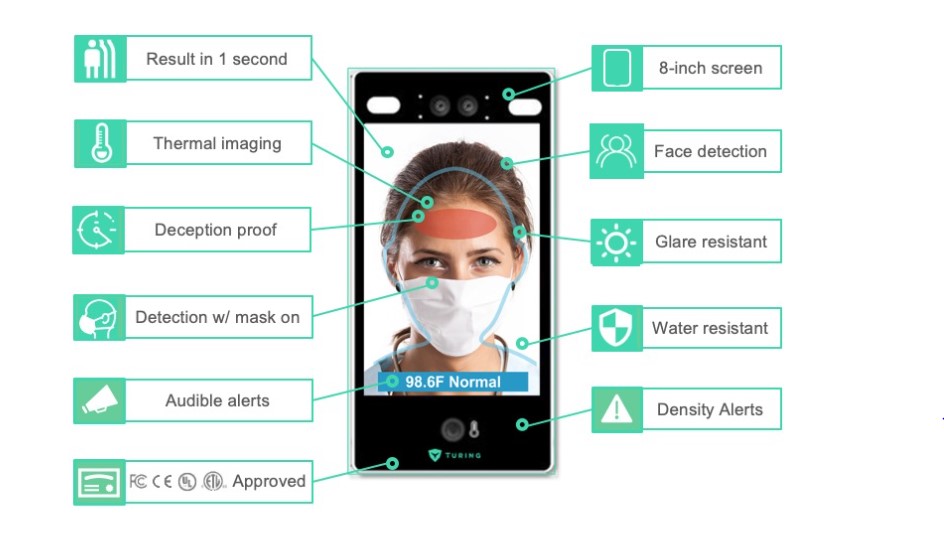 Get Connected
Connect with PTS Complete COVID-19 Protection Solutions by filling out the form below.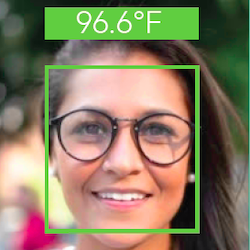 Covid-19 Protection:
Text-based CDC Health Questionnaire
Zero-contact Temperature Screening
Response Notification via Email and SMS
Face Mask Detection
Badge Printing
Access Control including HID Card Access
Centralized Monitoring
High Temperature Alert
Contact Mike Piazza for Information and Prices 201-815-0366 or email: mpiazza@ptsdcs.com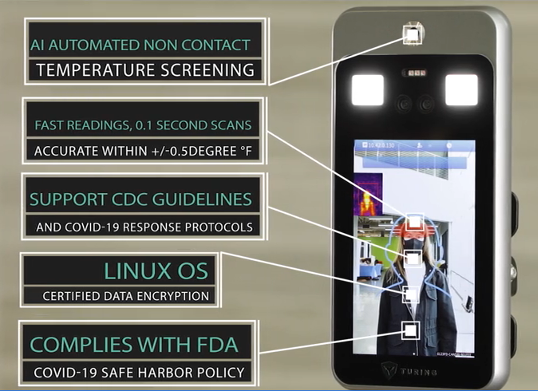 PTS Body Temperature Scanner can be configured as a standalone solution or connected device that can be accessed and controlled remotely. The BTS is equipped to send alerts in multiple forms. It can be configure as WiFi enabled and currently supports all major communication protocols.
A fully integrated solution, the Body Temperature Scanner is geared to applications where throughput and accuracy are critical. The BTS combines artificial intelligence with rapid acquisition thermal imaging to yield a reliable temperature reading from a systematic assessment of a person's face. It is suitable for adjunct use in public areas.
Fully touchless, the scanner combines data from two natural light cameras and a dedicated thermal imager to determine the body temperature of a passing individual within 0.1 seconds and to an accuracy of ±0.3°C (±0.5°F) . It is designed for indoor environments. It has been tested to operate across wide ranges in temperature and humidity as well as in extremely low light conditions with no measurable degradation in accuracy.
Single Non- Contact Body Temperature Thermal Scanner Single

Video Stands and Mounts Average

Data Access Management Platform (AI Box)

Mass Person (30) Temperature Thermal Scanner

Cubicle/Office Protection Panels
Data Center and/or Office Area Site Cleaning and Disinfection
Touchless Site Access Control Systems
PTS Data Center Solutions has unique Data Center, IT, Workplace, and Facility expertise and experience that is unmatched in the industry. We offer a range Workplace Protection solutions for all sized business challenges.
Contact Mike Piazza for Information and Prices 201-815-0366 or email: mpiazza@ptsdcs.com
Sponsored Content